Viewing Information
Getting Started

To fully participate in this online program you must be registered and logged in. Read all the information presented below. When ready select either program format tab provided above.

Claiming CE Credits

To receive CE credits, participants must review the program materials in their entirety and complete the online post examination and evaluation.

System Hardware/Software and Internet Connection Requirements

The following information is provided for your reference in conjunction with review of this program.

General System and Internet Requirements: Speakers or Headphones, High Speed Internet connection, Wireless 3G and 4G,
Web browsers: Internet Explorer 7.x or higher, Firefox 4.x or higher, Safari 2.x or higher and Chrome.

Operating Systems: Windows 2000 or higher, (MS Surface and other MS mobile devices compatible), MAC OSX 10.3 or higher, Mac iOS 5.0 or higher (iPad, iPhone compatible), Android 4.3 or higher (most Android mobile devices compatible).
Program Summary
Gadolinium-based contrast agents (GBCAs) differ in structure and ionicity which, in turn affects their stability and safety profiles. The more stableagents are associated with a lower risk of nephrogenic systemic fibrosis (NSF) and less Gd deposition in brain, bone, and other tissues. Several patient populations are considered vulnerable to Gd exposure, including children, the elderly, the renally impaired, and those that require repeat MRI exams.
In these cases, GBCA utilization should be limited to studies where the results contribute significantly to the diagnosis and/or patient management.
In the following webinar and corresponding monograph, Lawrence N. Tanenbaum, MD, FACR and Donna Roberts, MD share case examples including MRI applications and considerations for understanding at risk adult and pediatric patient populations when performing Neuro MRI.
CE Effective Date: July 28, 2022
CE Expiration Date: August 31, 2024
Format: Self Instructional - Audio Visual with Slides and Self Instructional - Text
Educational Credits:
One (1) ARRT Category A CE Credit
One (1) AHRA CRA Credit
Estimated Completion Time: 1 hour
This program is supported through an educational granti from GE Healthcare.
Target Audience & Cost
This program is intended for: Radiologic Technologists, Radiology Administrators and related Imaging Professionals.
There is no cost to participate in this program.
Educational Objectives
Identify patient populations at increased risk of experiencing an adverse event following administration of a GBCA.
Understand and discuss risk factors related to the use of GBCA's in specific patient populations.
Implement alternative approaches for the clinical management of at risk patients.
Presented by
Lawrence N. Tanenbaum, MD, FACR
Vice President and Chief Technology Officer
Medical Director, Eastern Region
Director of Computed Tomography, MRI and Advanced Imaging
RadNet Inc. New York, NY
Dr. Tanenbaum is currently the Vice President & Chief Technology Officer, and Medical Director for the Eastern Region at RadNet, Inc., a leading provider of freestanding, fixed-site diagnostic imaging services in the United States. Prior to this role, Dr. Tanenbaum served as Associate Professor of Radiology and Director of MRI/CT & Outpatient / Advanced Imaging Development at the Icahn School of Medicine at Mount Sinai in New York.
Dr. Tanenbaum has authored approximately 100 scholarly and peer reviewed articles, continues to chair educational and academic meetings and has delivered over 1500 invited lectures around the world.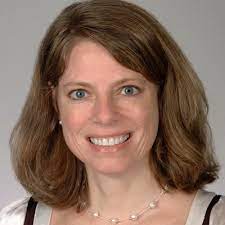 Donna Roberts, MD
Professor of Radiology
Medical University of South Carolina
Dr. Roberts is a neuroradiologist and a Professor in the Department of Radiology and Radiological Science at the Medical University of South Carolina, with an academic focus in the areas of gadolinium-based contrast agent safety, adaptation of the human brain to extreme environments, and functional brain imaging and stimulation. Dr. Roberts has served as site PI for several clinical trials and is a member of the FDA Medical Imaging Advisory Committee.
Disclosures
Lawrence N. Tanenbaum, MD, FACR, discloses the following relationships:
Speaker: GE, Siemens, Philips, Hitachi, Canon
Consultant: Enlitic, Aidoc, Icometrix, IMedis,Columbo, Bracco, Fuji, Subtle
Suzie Bash, MD, discloses the following relationships:
Consultant, Honoraria, Research Support: Guerbet
Special Government Employee – FDA: MIDAC member Gadovist
Advisory Board Member, Speaker/Consultant: GE Healthcare
Research Support: Siemens
Accreditation
Radiologic Technologists:
This course meets all criteria and has been approved by the AHRA, The Association for Medical Imaging Management for One (1) ARRT Category A CE Credit.
Radiology Administrators:
This course meets all CRA renewal credit criteria and has been approved for One (1) continuing education credit in the following CRA domains: Operations Management (OM).
For information on applicability and acceptance of continuing education credit for this activity, please consult your professional licensing board or other credentialing organization.
Method of Participation/Criteria for Success
CE Credits
To receive CE credits for participating in this CE activity you must successfully complete the online post examination with a passing score of 80% or higher.
Online examinations return an immediate grade report. Upon receiving a passing score click Continue and complete the evaluation form. To view and print your Statement of Credit click the Print/View Certificate button displayed from within your MyAR Archives page.
Disclaimer
Participants have an implied responsibility to use the newly acquired information to enhance patient outcomes and their own professional development. The information presented in this activity is not meant to serve as a guideline for patient management. Any procedures, medications, or other courses of diagnosis or treatment discussed or suggested in this activity should not be used by clinicians without evaluation of their patient's conditions and possible contraindications on dangers in use, review of any applicable manufacturer's product information, and comparison with recommendations of other authorities.