Viewing Information
Getting Started

To fully participate in this online program you must be registered and logged in. Read all the information presented below. When ready select the "View Program" tab above.

Claiming CE Credits

To receive CE credits, participants must review the program materials in their entirety and complete the online post examination and evaluation with a score of 80% or better.
Program Summary
As technology continues to improve and redefine the instrumentation used to acquire X-rays. This CE accredited Expert Forum Webinar will focus on key innovations in digital radiography and its impact on technique selection and image quality.
Join Matthew Hoerner, Ph.D., DAB and Gregg Cretella for a review of these innovations and how you can optimize techniques in a bucky-less DR department. Following the presentation questions from the audience were addressed in a moderated Q&A session.
CE Effective Date: January 1, 2022
CE Expiration Date: January 31, 2023
Format: Self Instructional - Audio Visual with Slides
Educational Credits:
One (1) ARRT Category A CE Credit.
One (1) AHRA CRA Credit
Estimated Completion Time: 1 hour
Supported through an educational grant from Fujifilm Healthcare Americas Corporation
Target Audience & Cost
This program is intended for: Radiologic Technologists, Radiology Administrators and related Imaging Professionals.
There is no cost to participate in this program.
Educational Objectives
Upon completion of this CME activity the healthcare provider should be able to:
Implement techniques to optimize image quality regardless of patient size.
Utilize optimization techniques to manage exposure and deviation index.
Utilize the proper technique without the use of a Bucky.
Presented by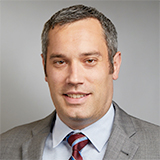 Matthew Hoerner, Ph.D., DABR
Medical Physicist
Yale New Haven Hospital
Gregg R. Cretella
National Director of Clinical Operations
Fujifilm Healthcare Americas Corporation
Gregg Cretella is the National Director of Clinical Operations at Fujifilm Medical Systems U.S.A. Gregg supports a national team of across multiple specialties including general radiography, mammography, and clinical imaging problem rectification. He also manages the training and regulatory activities associated with new medical imaging products being introduced into the U.S. market.
Accreditation
Radiologic Technologists:
This course meets all criteria and has been approved by the AHRA, The Association for Medical Imaging Management for One (1) ARRT Category A CE Credit.
Radiology Administrators:
This course meets all CRA renewal credit criteria and has been approved for One (1) continuing education credit in the following CRA domains: Operations Management (OM).
For information on applicability and acceptance of continuing education credit for this activity, please consult your professional licensing board or other credentialing organization.
Method of Participation/Criteria for Success
CE Credits
To receive CE credits for participating in this CE activity you must successfully complete the online post examination with a passing score of 80% or higher.
Online examinations return an immediate grade report. Upon receiving a passing score click Continue and complete the evaluation form. To view and print your Statement of Credit click the Print/View Certificate button displayed from within your MyAR Archives page.
Disclaimer
Participants have an implied responsibility to use the newly acquired information to enhance patient outcomes and their own professional development. The information presented in this activity is not meant to serve as a guideline for patient management. Any procedures, medications, or other courses of diagnosis or treatment discussed or suggested in this activity should not be used by clinicians without evaluation of their patient's conditions and possible contraindications on dangers in use, review of any applicable manufacturer's product information, and comparison with recommendations of other authorities.