Viewing Information
Getting Started

To fully participate in this online program you must be registered and logged in. Read all the information presented below. When ready select the "View Program" tab above.

Claiming CE Credits

To receive CE credits, participants must review the program materials in their entirety and complete the online post examination and evaluation with a score of 80% or better.

System Hardware/Software and Internet Connection Requirements

The following information is provided for your reference in conjunction with review of this program.

General System and Internet Requirements: Speakers or Headphones, High Speed Internet connection, Wireless 3G and 4G,
Web browsers: Internet Explorer 7.x or higher, Firefox 4.x or higher, Safari 2.x or higher and Chrome.

Operating Systems: Windows 2000 or higher, (MS Surface and other MS mobile devices compatible), MAC OSX 10.3 or higher, Mac iOS 5.0 or higher (iPad, iPhone compatible), Android 4.3 or higher (most Android mobile devices compatible).
Program Summary
CT Technology continues to evolve with modern platforms now being designed with improved patient comfort, increased workflow, and advanced applications supporting comprehensive diagnoses, precise treatment plans and better patient outcomes.
In this CE accredited Expert Forum Webinar, Rick Banner, RT (R), Senior Director of Marketing, Fujifilm Medical Systems U.S.A., Inc. shares insights into the design of advanced CT platforms that are addressing today's clinical challenges while reducing the total cost of ownership. These advanced features will be supported by Dr. Lawrence N. Tanenbaum's personal experience on how these advanced features are making a clinical difference in the day-to-day operations in busy imaging departments.
CE Effective Date: December 22, 2020
CE Expiration Date: December 31, 2022
Format: Self Instructional - Audio Visual with Slides
Educational Credits:
One and a half (1.5) ARRT Category A CE Credit.
Oneand a half (1.5) AHRA CRA Credit
Estimated Completion Time: 1 hour 30 minutes
This program is supported through an unrestricted educational grant from FUJIFILM Medical Systems U.S.A., Inc.
Target Audience & Cost
This program is intended for: Radiologic Technologists, Radiology Administrators and related Imaging Professionals.
There is no cost to participate in this program.
Educational Objectives
Upon completion of this CME activity the healthcare provider should be able to:
Implement advanced CT applications
Effectively manage obese and claustrophobic patients
Implement workflow considerations with improved CT service and reliability
No special educational preparation is required for this CE Activity!
Presented by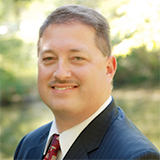 Rick Banner
Senior Director, Marketing
FUJIFILM Medical Systems U.S.A., Inc.
Rick Banner is a marketing professional with 17+ years of experience working with major manufacturers of medical imaging equipment. His degree in radiological sciences provides the foundation for his career and today he is the Senior Director of Marekting for FUJIFILM Medical Systems U.S.A., Inc.; responsible for managing and directing downstream marketing teams and product expansion activities for computed tomography, digital radiography and women's health.
Lawrence N. Tanenbaum, MD, FACR
Vice President and Chief Technology Officer
Medical Director, Eastern Region
Director of Computed Tomography, MRI and Advanced Imaging
RadNet Inc. New York, NY
Dr. Tanenbaum is currently the Vice President & Chief Technology Officer, and Medical Director for the Eastern Region at RadNet, Inc., a leading provider of freestanding, fixed-site diagnostic imaging services in the United States. Prior to this role, Dr. Tanenbaum served as Associate Professor of Radiology and Director of MRI/CT & Outpatient / Advanced Imaging Development at the Icahn School of Medicine at Mount Sinai in New York.
Dr. Tanenbaum has authored approximately 100 scholarly and peer reviewed articles, continues to chair educational and academic meetings and has delivered over 1500 invited lectures around the world.
Disclosures
Rick Banner, Discloses that he is employed by FUJIFILM Medical Systems U.S.A., Inc.
Lawrence N. Tanenbaum, MD, FACR, discloses the following relationships:
Speaker: GE, Siemens, Philips, Hitachi, Canon
Consultant: Enlitic, Aidoc, Icometrix, IMedis,Columbo, Bracco, Fuji, Subtle
Accreditation
Radiologic Technologists:
This course meets all criteria and has been approved by the AHRA, The Association for Medical Imaging Management for One and a half (1.5) ARRT Category A CE Credit.
Radiology Administrators:
This course meets all CRA renewal credit criteria and has been approved for One and a half (1.5) continuing education credit in the following CRA domains: Operations Management (OM).
For information on applicability and acceptance of continuing education credit for this activity, please consult your professional licensing board or other credentialing organization.
Method of Participation/Criteria for Success
CE Credits
To receive CE credits for participating in this CE activity you must successfully complete the online post examination with a passing score of 80% or higher.
Online examinations return an immediate grade report. Upon receiving a passing score click Continue and complete the evaluation form. To view and print your Statement of Credit click the Print/View Certificate button displayed from within your MyAR Archives page.
Disclaimer
Participants have an implied responsibility to use the newly acquired information to enhance patient outcomes and their own professional development. The information presented in this activity is not meant to serve as a guideline for patient management. Any procedures, medications, or other courses of diagnosis or treatment discussed or suggested in this activity should not be used by clinicians without evaluation of their patient's conditions and possible contraindications on dangers in use, review of any applicable manufacturer's product information, and comparison with recommendations of other authorities.